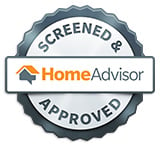 Platinum Trashout Service
has been in business serving Central Florida since 2003.
I have worked closely with many Realtors. I specialize in Bank Foreclosures.
I understand the importance
of your time.





PLATINUM TRASHOUT SERVICE is committed to exceed your expectations & our integrity is unmatched throughout the industry. We know that our customers trust us not only with their facility but with their image as well. Feel the relief of walking into your property after it's been cleaned by a cleaning expert, simply by contacting us! PLATINUM TRASHOUT SERVICE is a leading provider of cleaning/trashout/repair services with an outstanding reputation for quality & integrity thoughout the Central Florida area. By choosing PLATINUM TRASHOUT SERVICE you can be rest assured that your property will be impeccably cleaned & will reflect the professional image that you wish to project to your clients & employees. We are not satisfied with our services unless you are!

Sean Griffith, was born and raised in Marion, Indiana. Sean attended ITT Tech, and earned an engineering degree in Tool & Die Design. For over ten years, before entering into the real estate profession, he designed tools for large companies like RCA® and Firestone®. Sean moved to Lake County, Florida in 2000.
Hard working, tenacious and conscientious are some of the first words that will come to your mind as you get to know Sean. With more than 17 years of Professional experience and now specializing in real estate and construction, Sean provides professional and courteous service. Sean has, witnessed and participated in, the phenomenal growth that Florida is enjoying. He excels at; helping people solve their problems whether it be hauling junk, renovating a home or clearing a lot. He has also participated in many rehab projects of his own.
For professional service, with the client in mind, Sean is the handy man for you.


You can expect Quality, Service, Reliability & Competetive Pricing from Platinum Trashout Service!